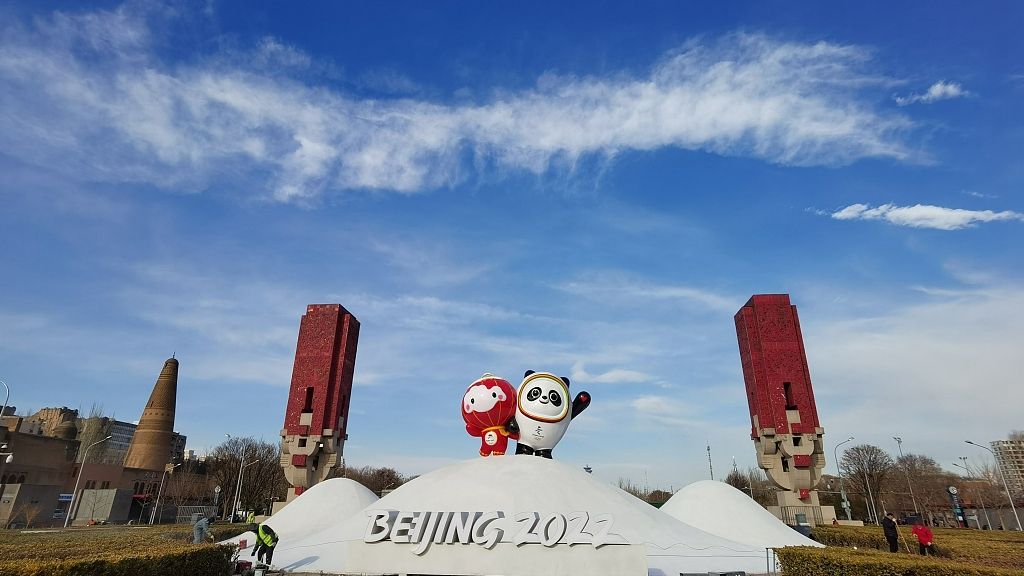 A photo of Beijing 2022 Winter Olympic Games mascots, Beijing, January 12, 2022. /CFP
The Chinese Foreign Ministry on Friday said the Beijing Winter Olympic Games would advance cooperation and bring hope to the mankind. 
It hopes that all countries abide by the commitment of the Olympic spirit, the ministry's spokesperson Wang Wenbin said.
Wang made the remarks in response to a question about reports of U.S. plans to organize military training operations with its allies in neighboring areas to China during the Games.
The spokesperson said the Beijing Winter Olympic Games is a major sporting event. He called on all countries to stay united under the Olympic motto of "faster, higher, stronger - together" and work jointly to advance peace and understanding.
According to Wang, staying committed to the Olympic spirit is the responsibility, duty and common aspiration of the international community, he assured that China is confident that, with the support of all parties and the guidance of the Olympic spirit, it will present a successful event to the whole world.
Read more:
76th UNGA adopts Beijing Winter Olympic Truce Resolution
Several world leaders have expressed their expectations for and support of the upcoming Olympics. Pakistani Prime Minister Imran Khan and UN Secretary-General Antonio Guterres both announced that they would attend the opening ceremony in Beijing.
Wang welcomed their support and reiterated opposition to any attempts to politicalize the sporting event.