The 14th National Games Village was completed and the unveiling ceremony of the village committee was held in the Xi'an International Trade and Logistics Park on March 29 in Xi'an, Shaanxi province in Northwest China.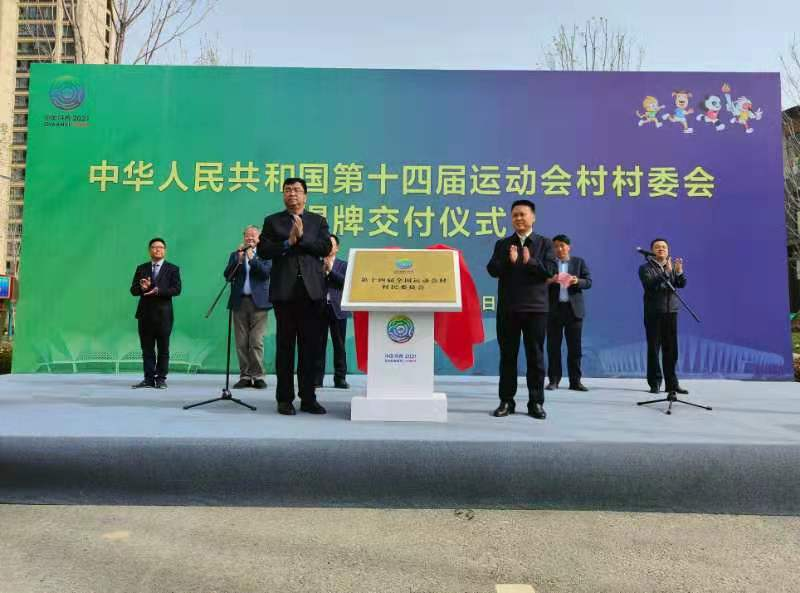 Yusu Fujiang (left), member of the Standing Committee of the Xi'an municipal Party committee and executive vice mayor, and Wu Pengxiang, inspector of the Shaanxi Provincial People's government, jointly unveil the village committee of the 14th National Games village.
The village covers an area of about 680 mu with a construction area of about 910,000 square meters. It has 78 buildings and 3820 suites with 13,000 beds. It has the largest scale and the largest people capacity in all National Games.
At present, overall project construction has been completed, and the furniture and household appliances have been installed. Equipment installation, room inspection, drill testing and other work are in progress. All rooms will be delivered for use before June 30.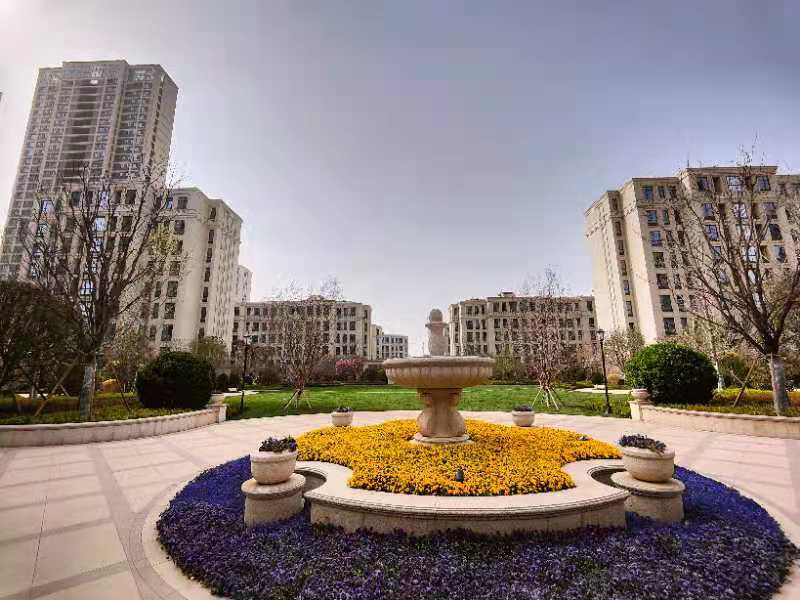 A photograph of the 14th National Games Village
The village mainly consists of an athletes' zone, a technical officials' zone, a media zone, a village committee office building and a cultural square. It also has restaurants, a commercial service center, a cultural center, a medical service station, a fitness center, an intangible cultural heritage exhibition and a volunteer home.
The 14th National Games will open on September 15 this year, and the National Games Village will open on September 12, when about 16,000 athletes, technical officials and media reporters will move in.
Sun Yimin, secretary of the Party Working Committee, director of the management committee of the Xi'an International Trade and Logistics Park, and head of the 14th National Games Village, said that his park where the games village is located in accordance with the requirements of the State Administration of Sports will formulate various work plans and generic plans under the leadership of the Organizing Committee and the municipal executive Committee for the coming games.
"We will highlight the cultural heritage of Xi'an in Shaanxi in terms of atmosphere construction, catering service and cultural activities, so that the participants of the National Games can fully feel the cultural charm and hospitality of Shaanxi and Xi'an, and we will strive to present a wonderful and complete sports event for all people," Sun said.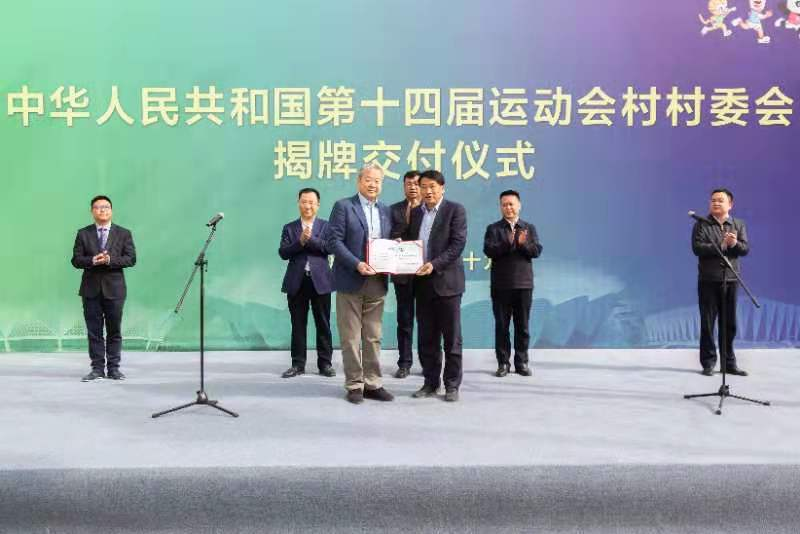 Sun Yimin (right) awards the appointment certificate of "chief expert of National Games Village" to professor Liu Qingzao of the Shanghai University of Sports.