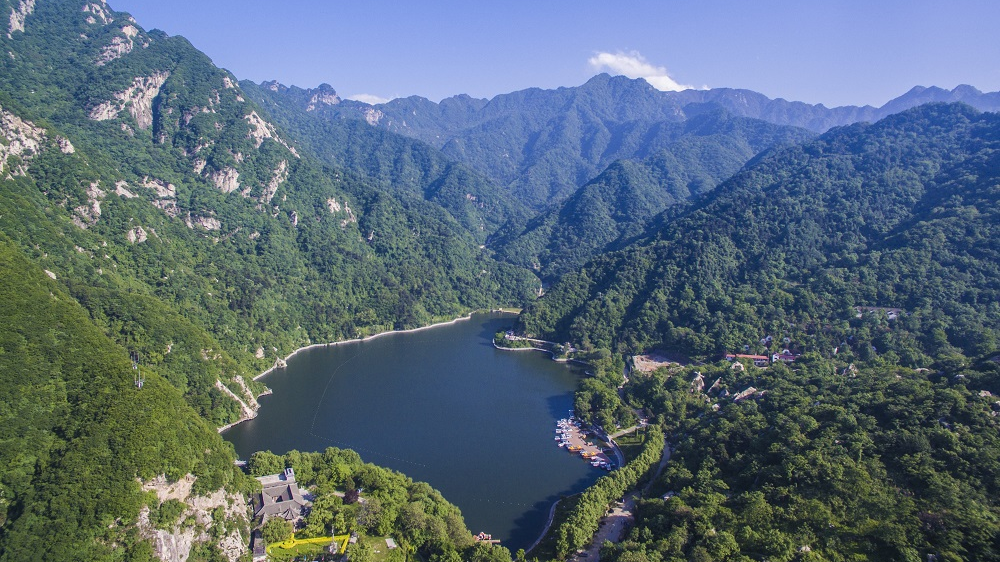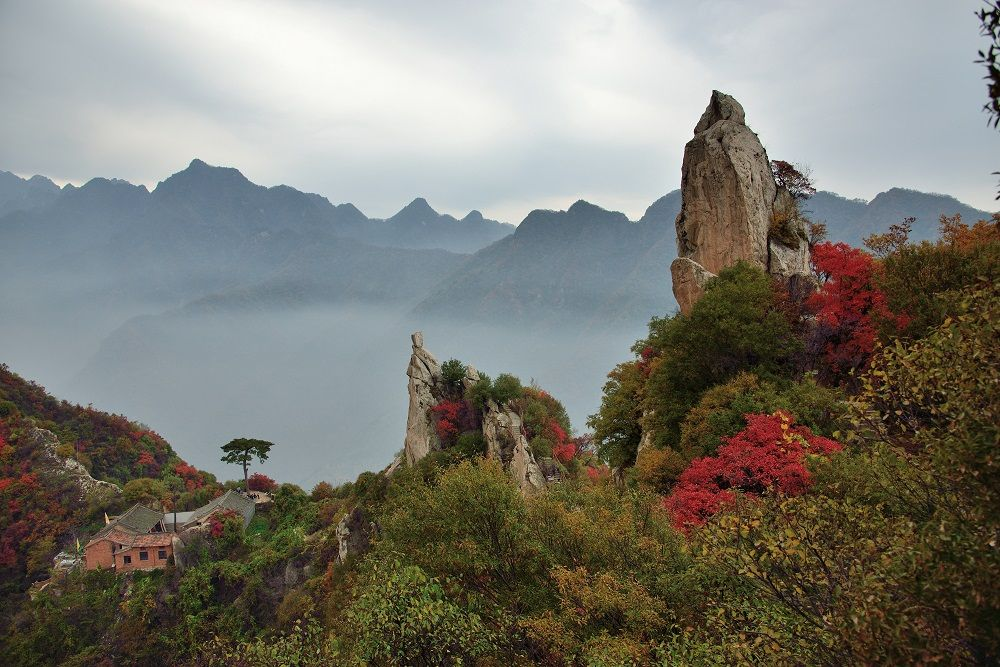 Cuihua Mountain, steeped in history and culture and surrounded by eight major monasteries in Chang'an, was an imperial garden during the Qin, Han and Tang Dynasties. During the Han and Tang Dynasties, Taiyi Palace and Cuiwei Palace were built here, and it was a place for emperors to worship ancestors and relax in summer.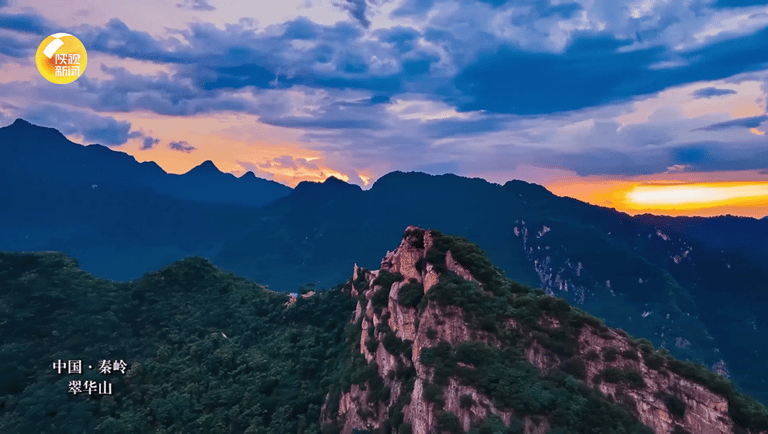 This early autumn, the mountain is full of colorful and distinctive sceneries, with oil painting-like hills, breathtaking sunset, and the splendid starry sky. Come with us to check out the hidden beauty of Cuihua Mountain this autumn!
Recently, around the iconic stone in the scenic area, some photographers took a set of photographs of the star trails! The "human-shaped stone" seems to be watching the stars at night. What a scene!
The weather in Cuihua Mountain has been pretty lovely since the White Dew. In this early autumn, go high and far to the mountain, and immerse yourself in the warm sunshine.
Picturesque Sunset Glow
The gorgeous sunset fills the sky in the evening, and the unpredictable colors create a series of oil paintings. Standing on top of Cuihua Mountain and looking into the distance, you can see that the clouds and the Zhongnan Mountains build up a unique scene.
Kind Reminder
1.Open hour and ticket redemption time
Open hour: 9:00-17:30  
Ticket redemption time: 9:00-16:30
2.Visitors entering the scenic area must present the health code, digital travel records, 24-hour NAT sampling record or negative 72-hour NAT result.
3.Order a ticket via the official Wechat account 翠华山旅游景区(gh_eb6c5800f45f).
4.Self-driving route: Drive along Baomao Expressway (Xizuo Section), and get off at the entrance of Taiyi Palace; Drive along Ziwu Avenue and Chang'an Avenue, and then go east along the Mountain Ring Tourist Route.
Direct shuttle to the scenic area:
Price: 98 yuan/person, please book one day in advance (scenic area entrance fee included).
Departure time: Every Wednesday to Sunday
Departure location:
8:30 East gate of Shaanxi Provincial Stadium 
9:00 Weiqunan Station of Metro Line 2