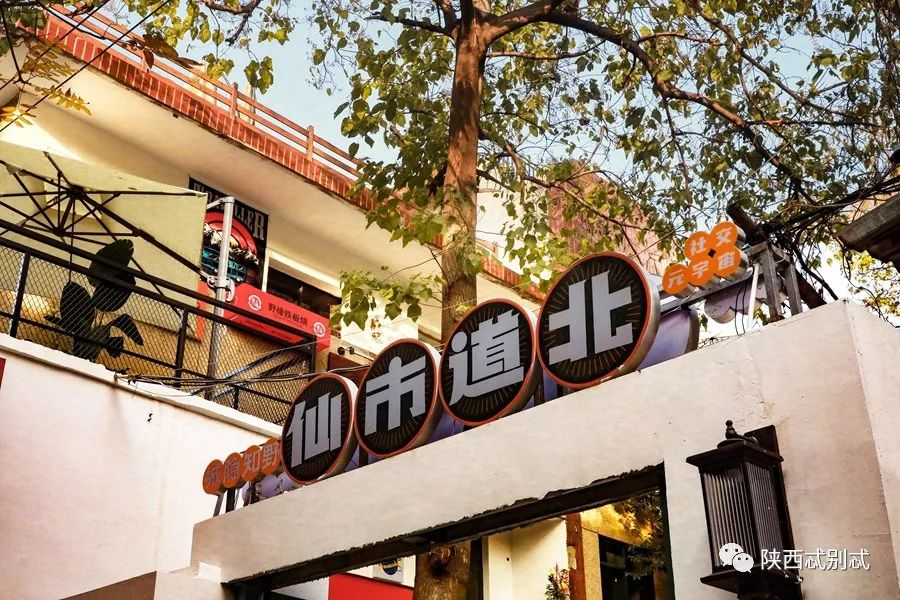 Today, we will bring you to a featured old courtyard in Xi'an, which used to be an employee dormitory in the 90s. This courtyard starts to exert a diverse vibe of young people's living philosophy after a creative renovation.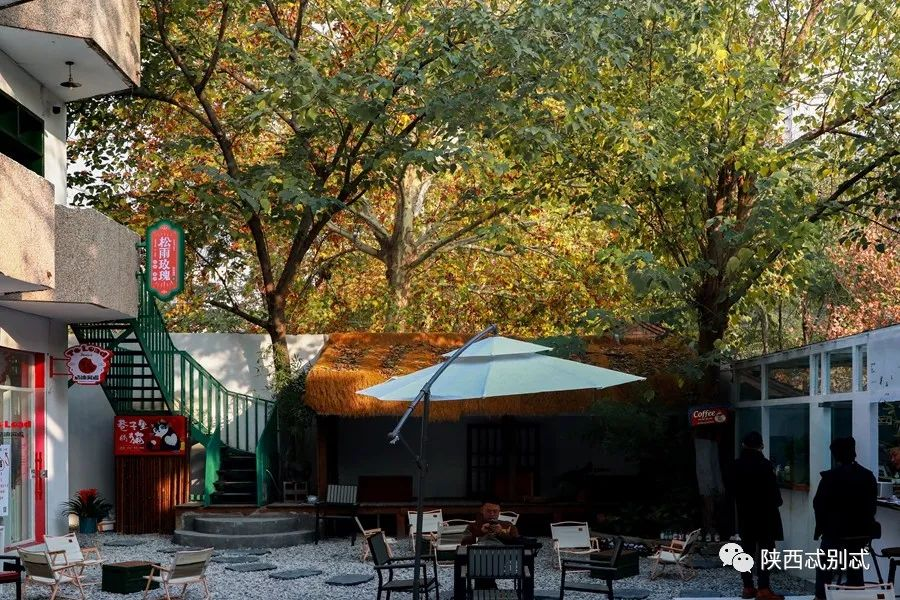 Named "城隐知野·仙市道北" (meaning the countryside hidden in the city), this community targets young people and is located at No.941 Yinhe Fang of Xincheng District, Xi'an City.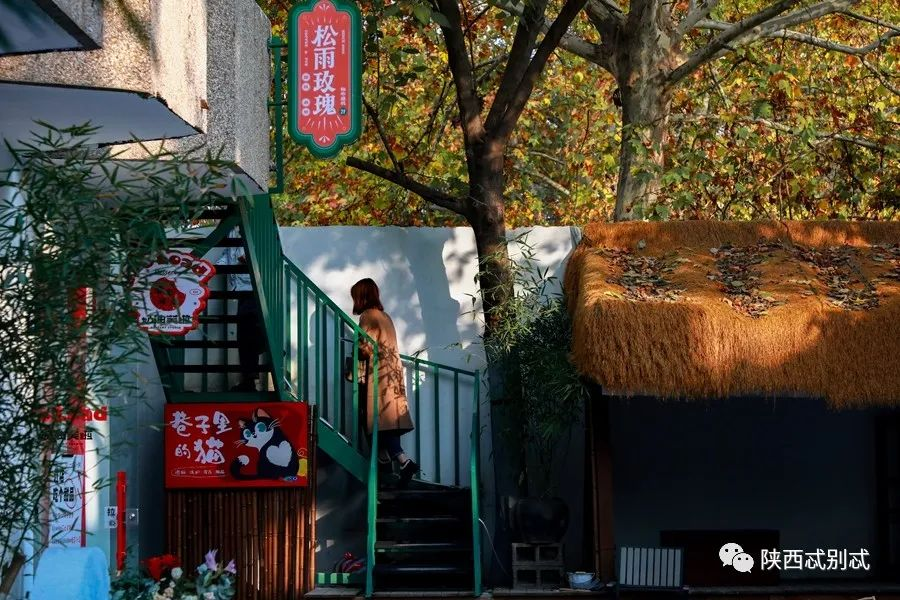 At first sight, one will be easily attracted to the featured shop logos and brands. While stepping inside a little bit further, you can locate various shops such as the cat-petting house and dessert shop.
The courtyard constantly sends out the vibe of serenity that you often capture only in the countryside. Including the first floor, each floor of the building boasts shops serving coffee and tea, which can suit the diverse preferences of the visitors.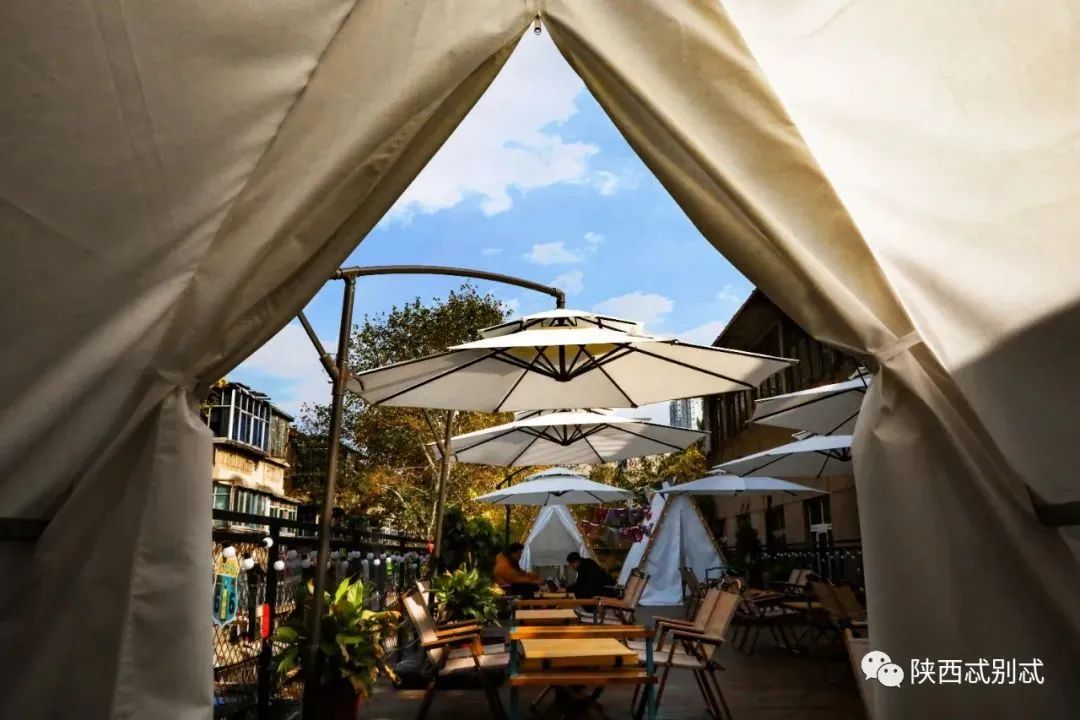 While in the outdoor area, you can enjoy the slow pace of tea drinking and experience camping.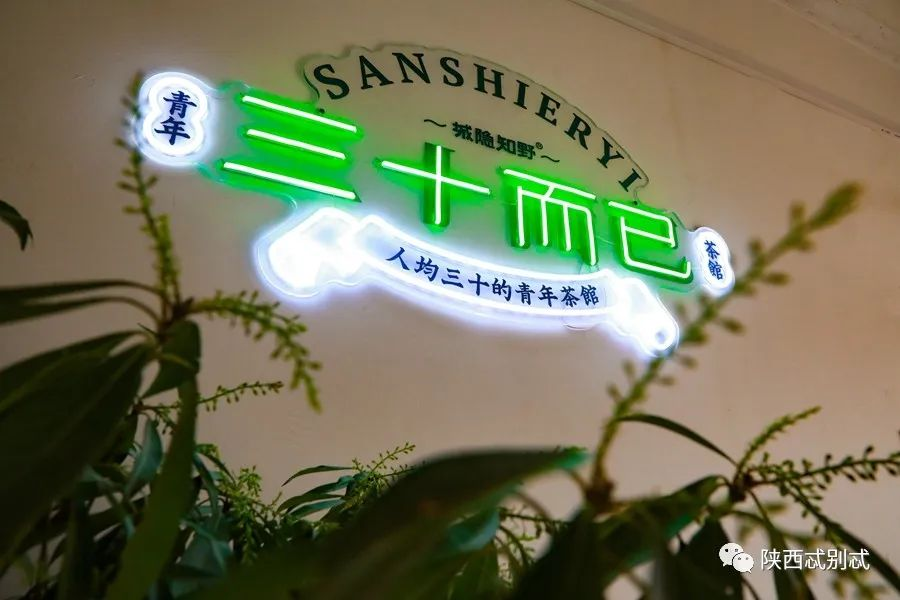 During a leisurely afternoon, check out this lovely tea house on the fourth floor. Bathing in the sunshine and having a cup of tea on the patio, you just meet the finest moment during the day.
You will not be disappointed here. Pick whichever you favor: light food, Japanese cuisine, desserts, barbecue, or western dishes. The decoration of each store shines with a distinctive style, adding another reason for visiting.Stepping out of the commodity store, you will arrive at this craft shop. Take one or two hours and try playing with different colors. You will have great fun making all kinds of handicrafts.You can capture varied vibes and styles of the rooms and corners by playing with light and switching angles.
The design concept of decorations, the layout of floors, and the mix of colors all reflect the thorough thinking process of the designers. Every corner of the building now becomes a photo booth to capture fascinating moments.
With over 4600 square meters of space, this old courtyard has become a "utopia" in the bustling city. It offers many more options for people to enjoy the tiny little things in life, enabling them to enjoy countryside serenity while still staying in the city.