Jinghe River Flower Sea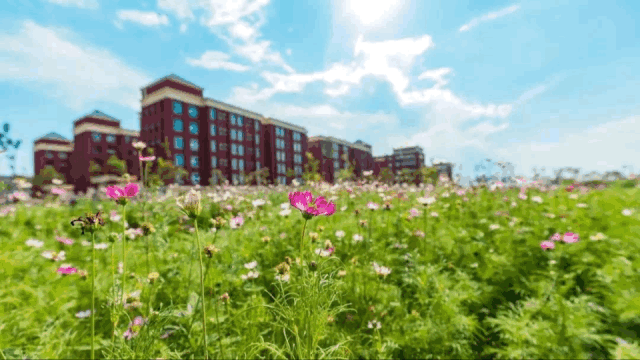 Private areas with a featured garden are provided here, where you can get away from the hustle and bustle of the city, quickly soothing your mind.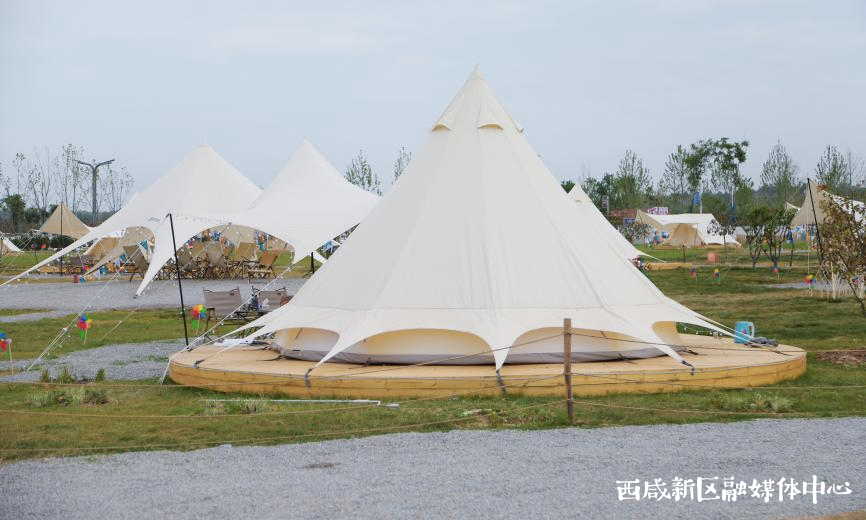 Also, the camping sites at the grassland are equipped with comprehensive facilities and supplies.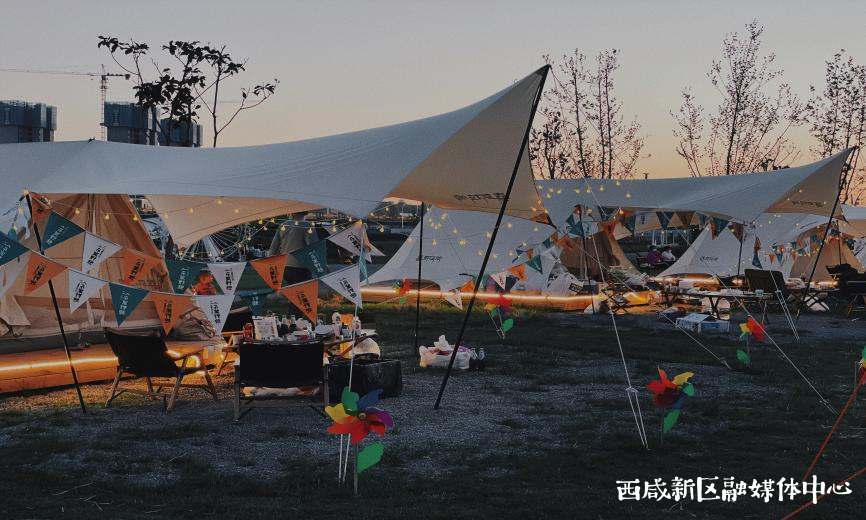 In the area where all canopies are gathered, you can get fully relaxed and enjoy the starlight of a clear night.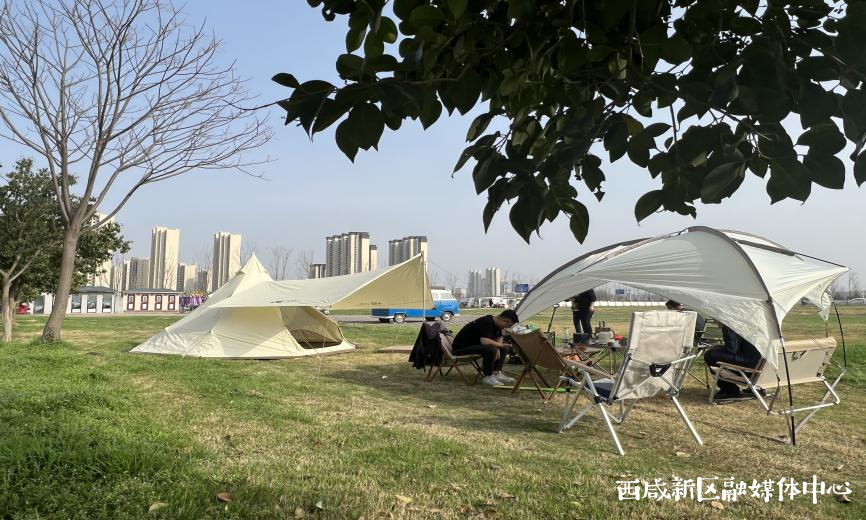 Try to get your hands dirty at the DIY camping sites and enjoy your fulfillment.Outdoor cinema is also set up here. Enjoy your movie night accompanied by some soothing guitar sounds. That's the exact vibe of the early summer.The Air Space Flower Sea located at Airport New City boasts more than 3 million roses in more than 30 different kinds.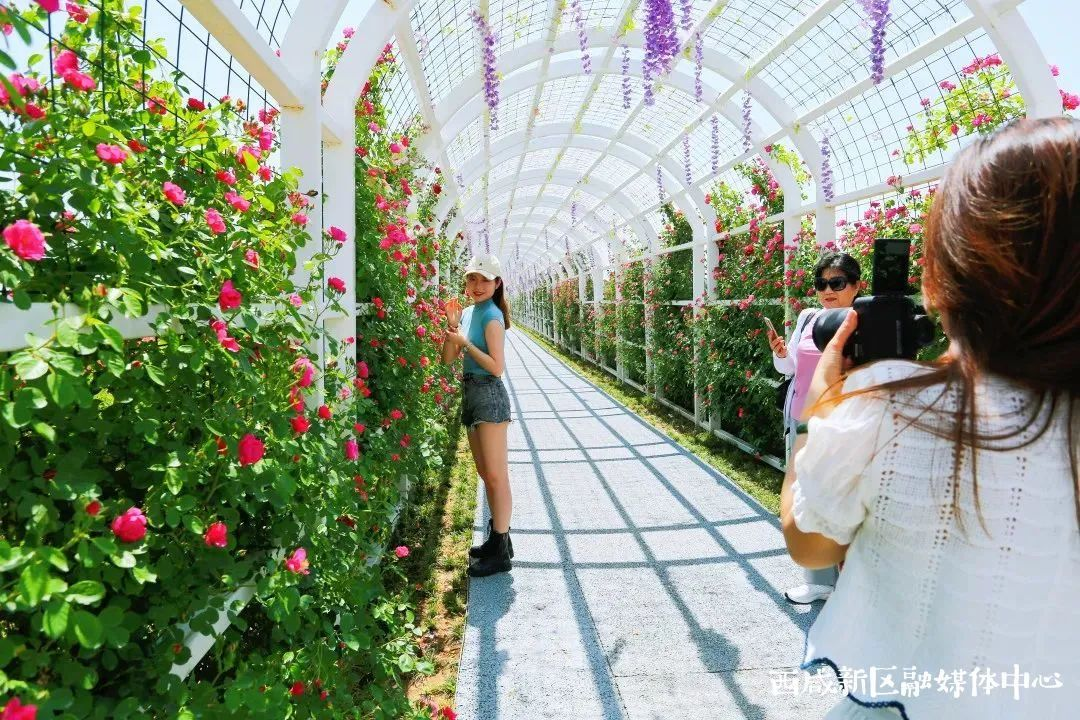 The flower sea is adjacent to the airport runway. Capture your unique moment with the flower sea and airport in the picture at the same time. Your heart might be flying high.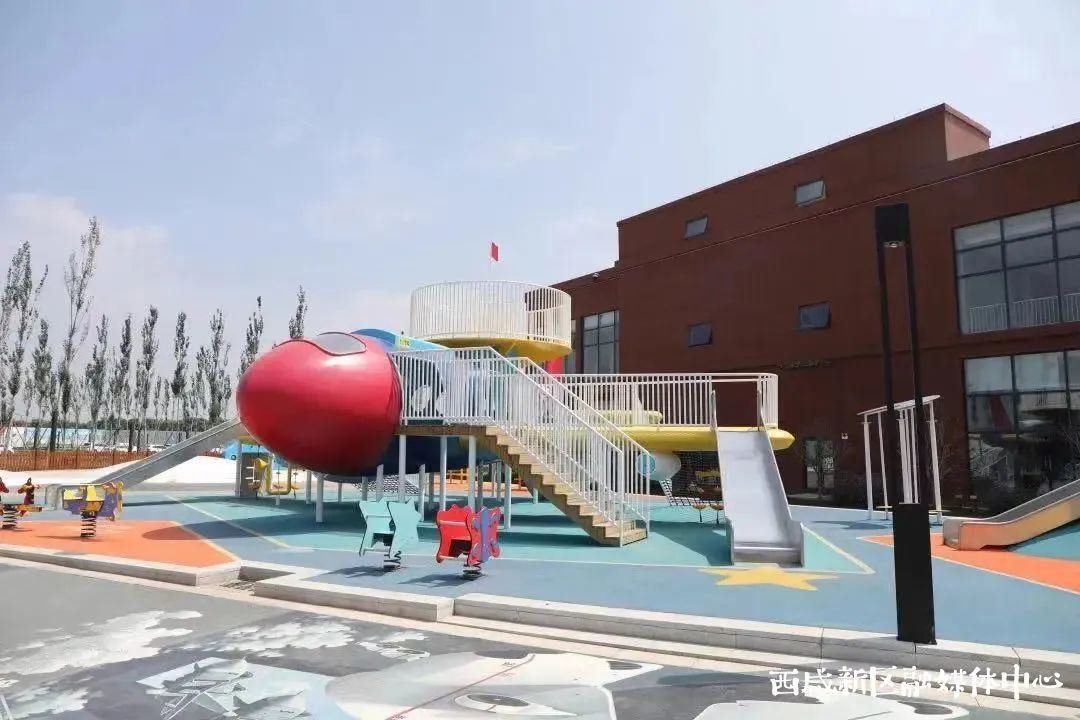 Aside from flower viewing, you can also have leisure at the recreation space.
Plant a little romance in your heart and create a featured camping experience in the flower sea