Recently, the 22nd Xi'an International Music Festival kicked off, scheduled to continue until Jan 2024. The festival this year includes four major music sections: "Opening Performance", "Both Ends of the Ocean", "Xi'an Concerto" and "Cross Year Symphony."
The Xi'an International Music Festival, since its inception in 2002, has successfully hosted 21 consecutive editions. The festival is produced by Shaanxi Opera House and Xi'an Concert Hall, usually starting from the end of each year to the beginning of the following year, lasting about two months. For all these years, this featured event has invited world-renowned music maestros and ensembles such as Gustavo Dudamel and the Berlin Philharmonic, Valery Gergiev and the Munich Philharmonic, Ivan Fischer and the Budapest Festival Orchestra, Mikhail Pletnev and the Russian National Symphony Orchestra, as well as the Czech Philharmonic. Legendary artists such as Tan Dun, Yo-Yo Ma, Fu Cong, Lang Lang, and Cui Jian have also been invited to the festival. The festival has now become a leader in the field of classical music in western China.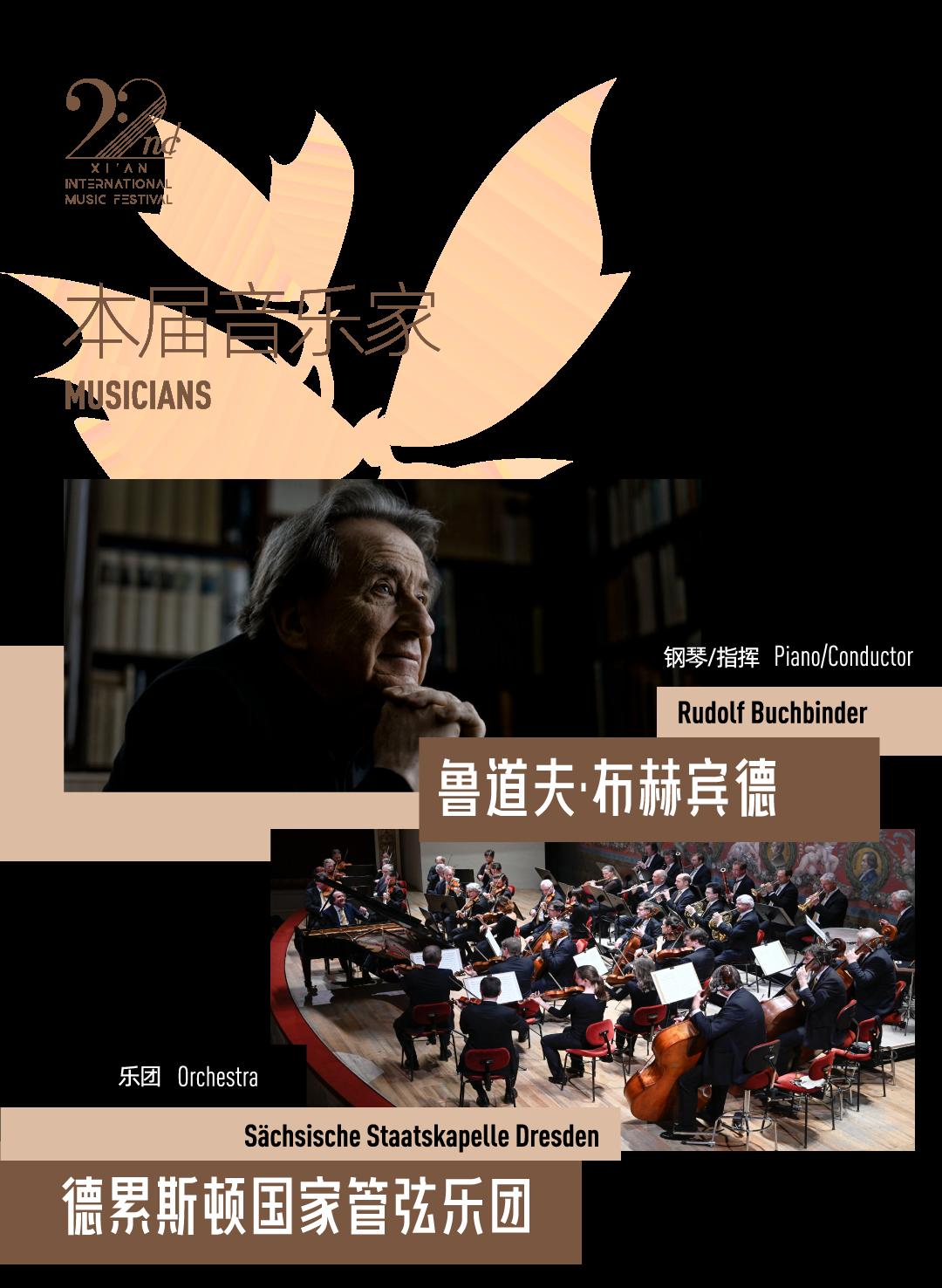 At the opening performance of the festival, world-renowned pianist Rudolf Buchbinder, and the Staatskapelle Dresden, recognized as one of the top 10 orchestras in the world, collaborated to perform all five piano concertos of Ludwig van Beethoven. Following the Budapest Festival Orchestra, Berlin Philharmonic Orchestra, London Symphony Orchestra, Munich Philharmonic Orchestra, and Russian National Symphony Orchestra, Xi'an once again welcomes a world-class symphony orchestra this time.
The "Both Ends of the Ocean" section will bring together representative Chinese and Western musicians, integrating various genres, such as Chinese classical music, solo performance, chamber music, jazz, vocals, and contemporary music. The festival also invited many domestic and foreign artists and groups to present a diverse range of concerts. The "Xi'an Concerto" section will be led by Xi'an Symphony Orchestra, with many domestic musicians participating and performing classical music in multiple live shows. Moreover, the "Xi'an Symphony Orchestra New Year's Concert" will also be the featured performance for the arrival of 2024, as always.