Yesterday, Shaanxi Cuisine Food Culture Festival of the 7th Silk Road International Expo opened at the Xi'an International Convention and Exhibition Center. At the opening ceremony, the "Shaanxi Cuisine Map" version 1.0 was officially released!

In order to better help consumers and tourists coming to Shaanxi spot the local cuisine and experience the culture of Shaanxi cuisine, Shaanxi Provincial Department of Commerce led the Shaanxi Catering Association, Gaode Map APP, and other municipal commerce authorities, carefully selecting 723 time-honored restaurants, intangible cultural heritage cuisine, and well-known specialty catering businesses from 12 cities (districts) in the province, finally releasing the "Shaanxi Cuisine Map" version 1.0.
The map can largely help tourists and consumers spot the Shaanxi delicacies and cuisine. Follow us to check out how to use the map.Open the APP "高德" (Gaode map), search "陕西美食地图"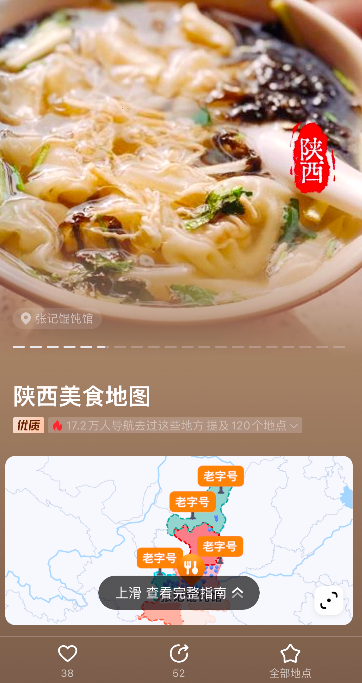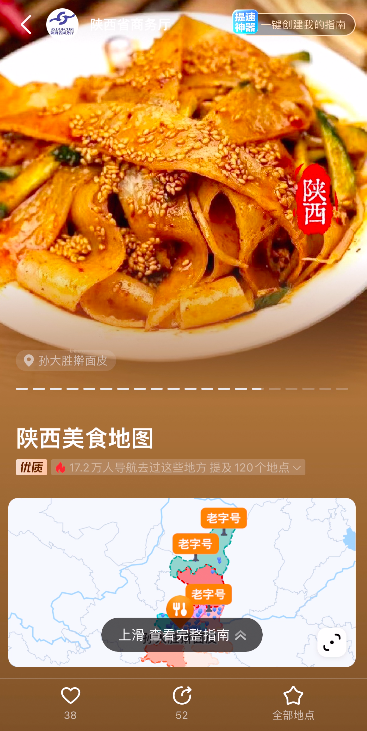 A large number of time-honored restaurants in Shaanxi are clearly marked and very easy to find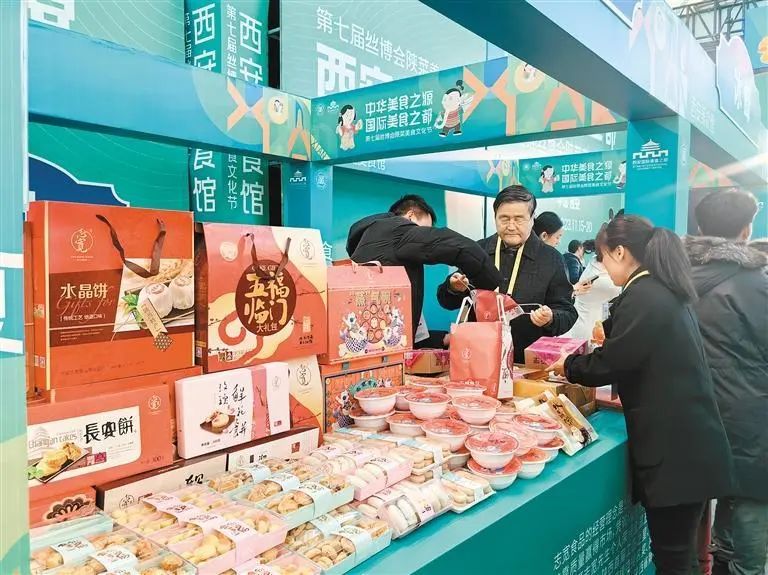 Featured cuisine showcased in Xi'an Cuisine Pavilion, pic from Xi'an Evening News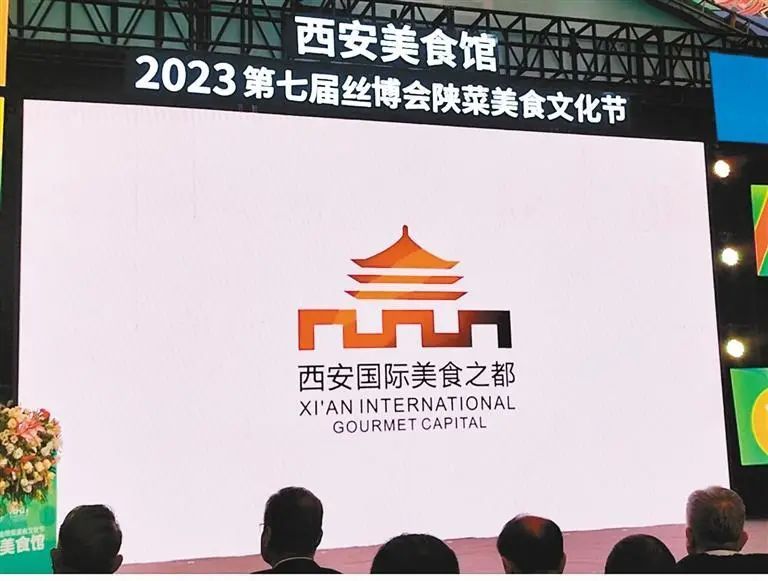 The logo "Xi'an International Gourmet Capital" was released, pic from Xi'an Evening News
The Xi'an Cuisine Pavilion Hall at the 7th Silk Road International Expo covers an area of 540 square meters, showcasing the vibrant food culture of Xi'an. In the coming days, the Xi'an Cuisine Pavilion will keep displaying hundreds of classic and delicious dishes together with other city cuisine pavilions in Shaanxi.