简介
Introduction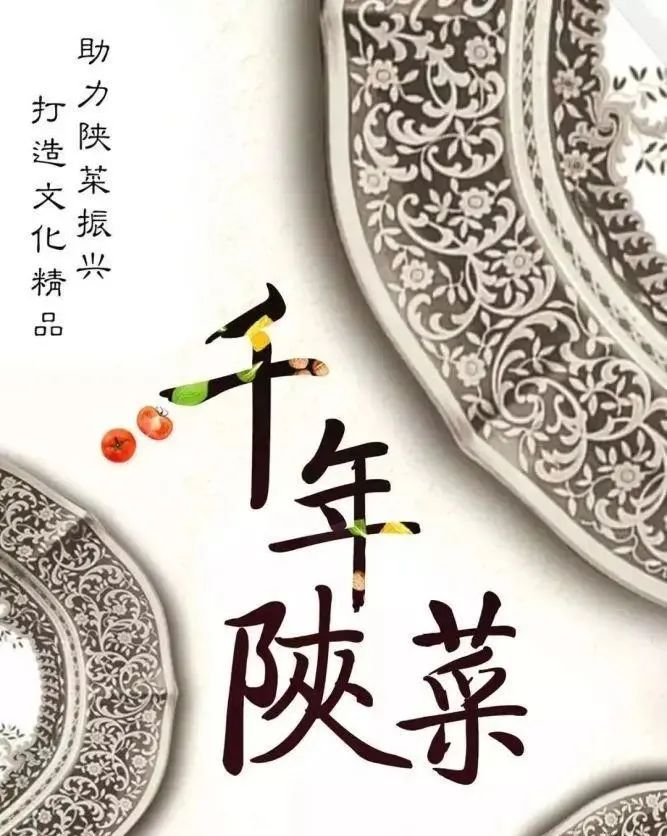 2021年2月1日,由西影视频与秦汉影视共同出品的大型人文美食,4K纪录片《千年陕菜》在央视二套首播,这部纪录片用镜头多角度勾勒千年陕菜的变迁,讲述三秦儿女传承"陕味"的故事。

On February 1st  of 2021, a large-scale food documentary in 4K "Thousand Years of Shaanxi Cuisine" was first broadcast on CCTV 2. It was co-produced by West Film & TV and Qin Han Film & TV.  This documentary outlined the changes of Shaanxi Cuisine with multiple angles, and storytelling the inheritance of "Shaanxi Cuisine" by the people of Sanqin Land.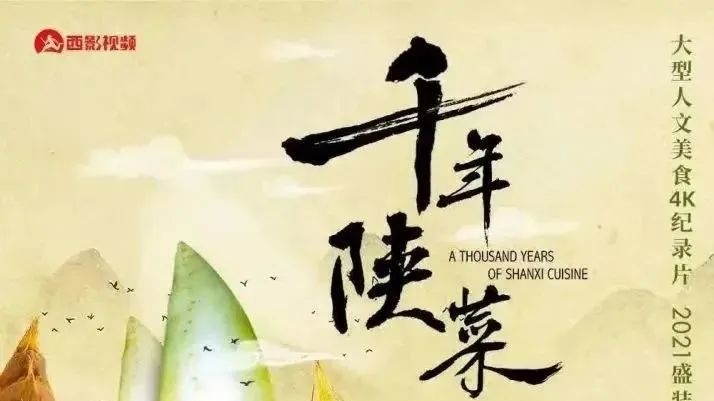 《千年陕菜》分集为主题,通过20多个故事讲述老陕人物与菜肴。

"Thousand Years of Shaanxi Cuisine" has multiple themes, it narrates the old Shaanxi characters and different dishes through more than 20 stories.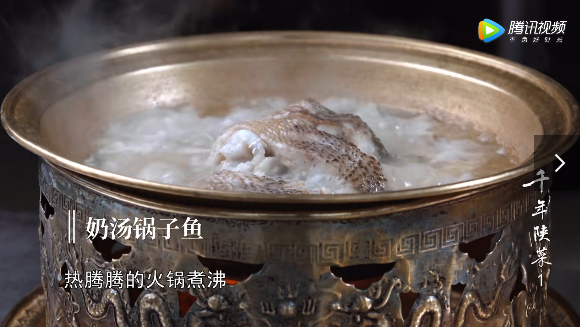 每一道陕西名菜背后都有着不同的文化记忆、文化背景,品尝名菜不仅仅是填饱肚子,还是一场跨越时空的历史之旅。
Every Shaanxi dish has different cultural memory and background. Tasting the dishes is not only to fill the stomach, but also to experience the history across time and space.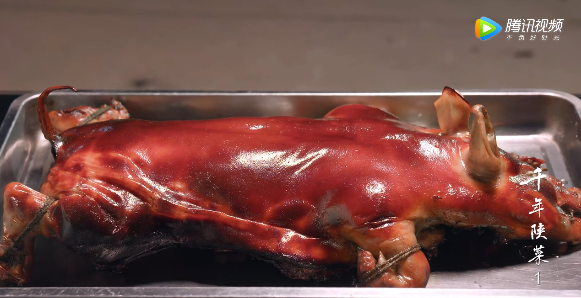 接下来,带大家品鉴经典陕菜里的烤乳猪和奶汤锅子鱼。
Let's have a look at the roast suckling pig and stewed fish soup.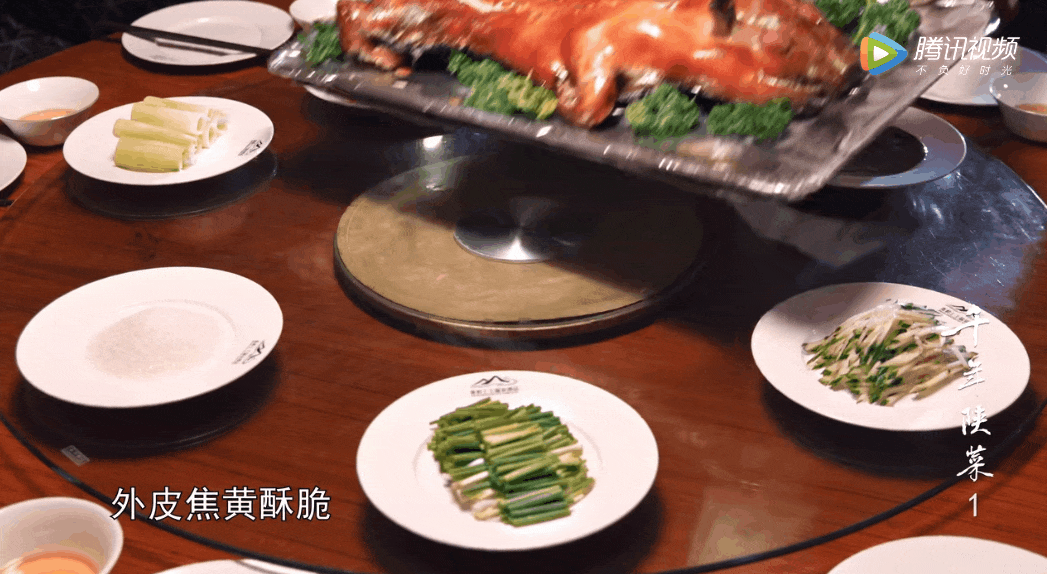 "炮豚",源自周代的宫廷菜肴,现在称为烤乳猪

"Paotun" originated from the court dishes of Zhou Dynasty, and now it is called the roast suckling pig.
烤乳猪 Roast Suckling Pig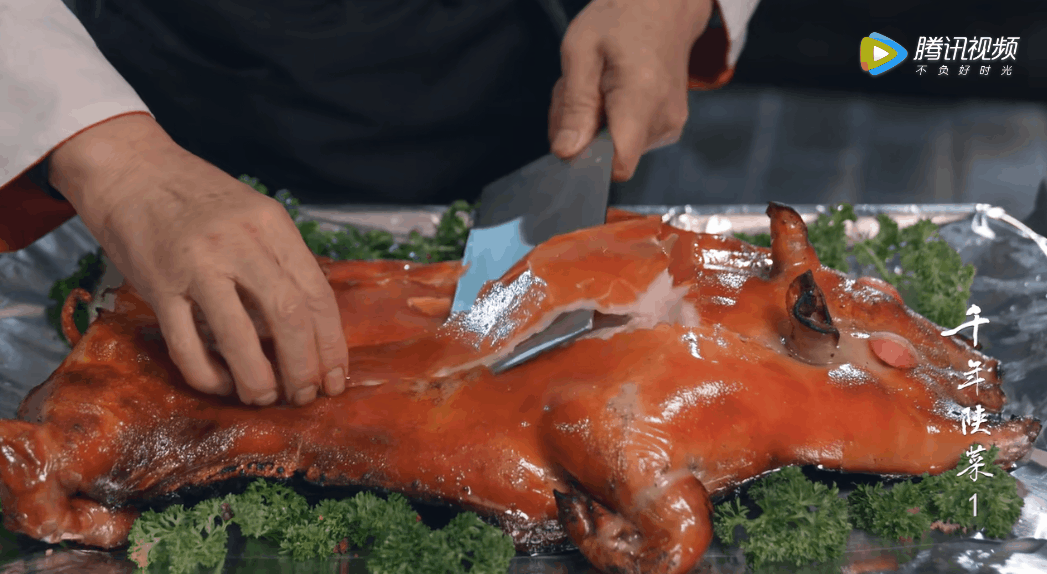 这道蕴藏着三千年历史的陕菜,周代的做法十分复杂,这里的烤乳猪是经过简化和改良的做法。
The practice of the roast suckling pig in Zhou Dynasty was very complicated. Nowadays, the roast suckling pig has become a simplified and improved version of a 3,000-year old Shaanxi dish.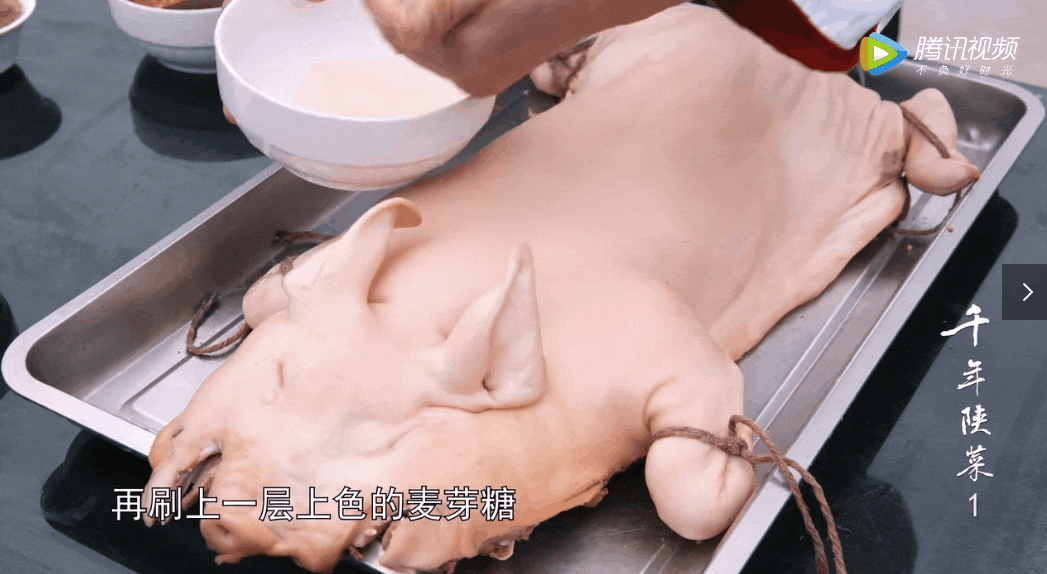 这道菜对食材十分考究,是中国饮食千年传承的内核。

The delicacy of food materials is the core of Chinese food, which has been handed down for thousands of years.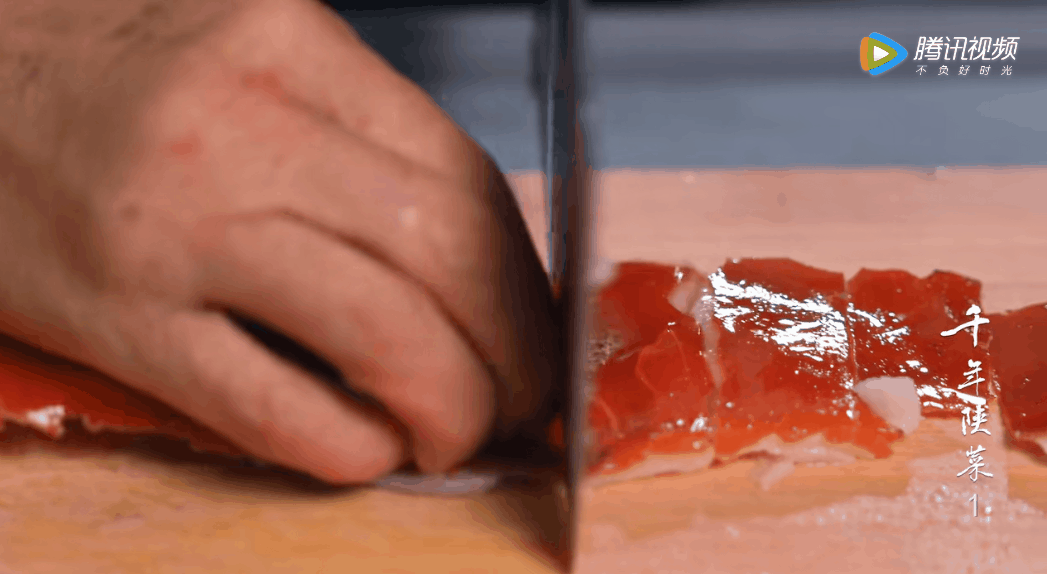 中国饮食不仅是味觉享受,更是视觉和听觉的艺术
Chinese food not only exerts the enjoyment of taste, but also reflects high art value from visual and auditory perspective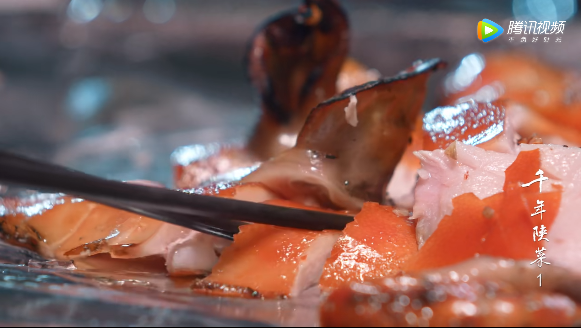 制作过程
Cooking Process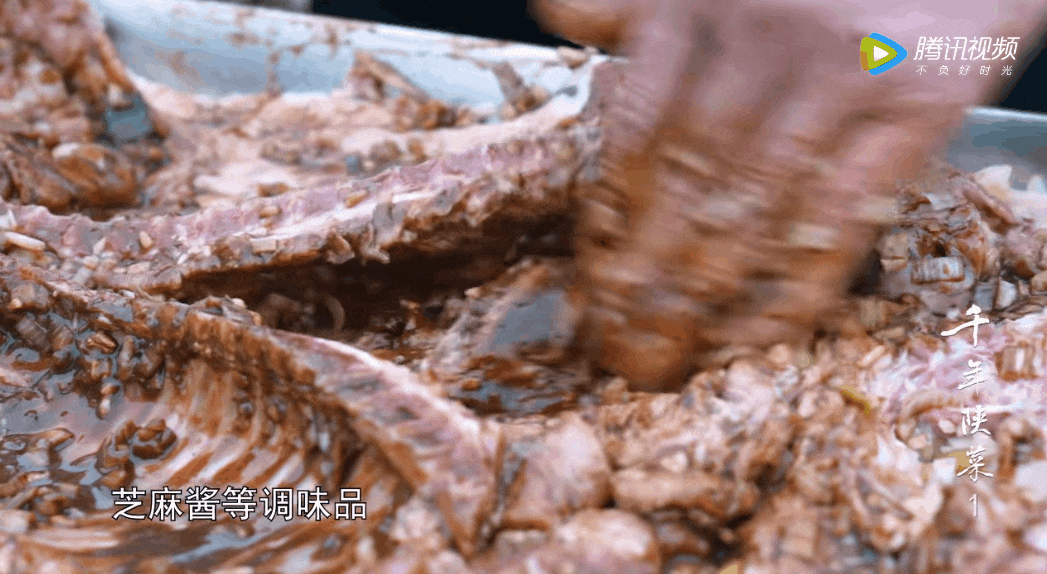 分次放入盐,砂糖和西凤酒,均匀涂抹,反复揉搓,再放入豆腐乳,芝麻酱等调味品,以及精心秘制的香料,最后刷上一层上色的麦芽糖,串上铁叉,开始烤制。

Salt, sugar and Xifeng Wine are spread and rubbed evenly in several times. Afterwards, bean curd, sesame sauce and other condiments shall be added, also with the prepared spices. Finally, the surface shall be brushed with a layer of maltose to color the dish. Stuck with an iron fork, the pork now is ready for grilling.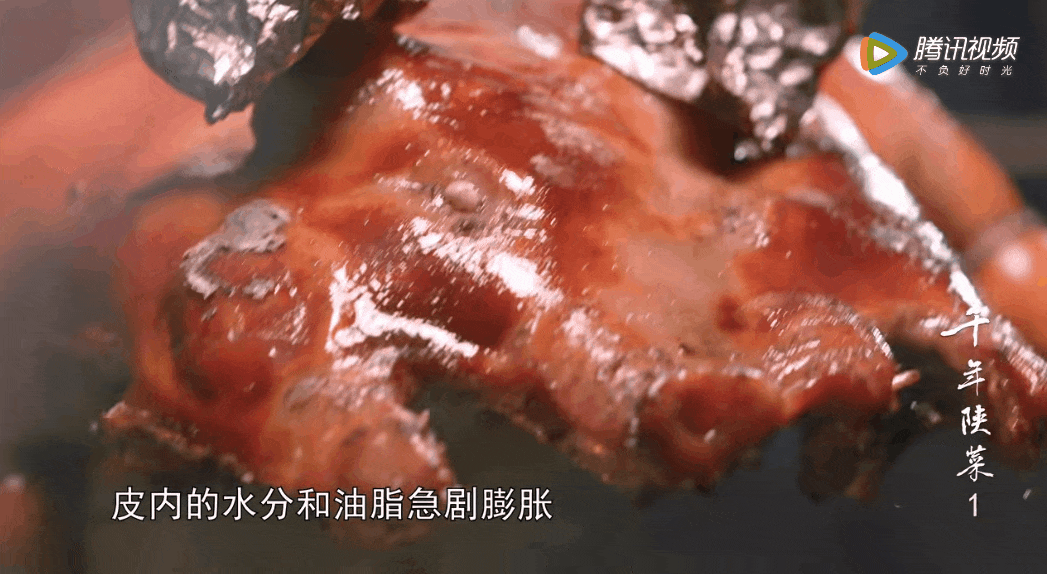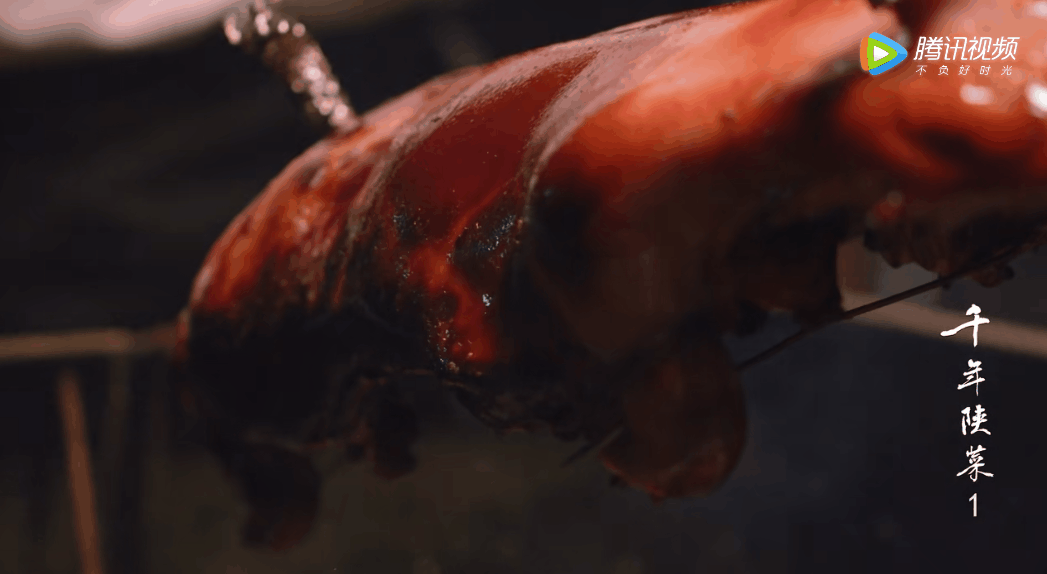 在长达近两个小时的烤制过程中,炭火的温度,翻动的频率,直接关乎乳猪的色泽和味道。
During the nearly two-hour roasting process, the temperature of the charcoal fire and the frequency of the turning directly affect the color and taste of the suckling pig.
奶汤锅子鱼  Stewed Fish Soup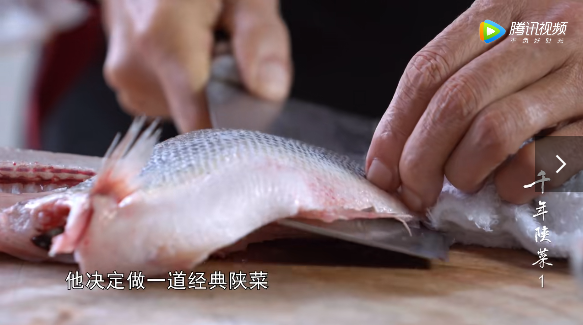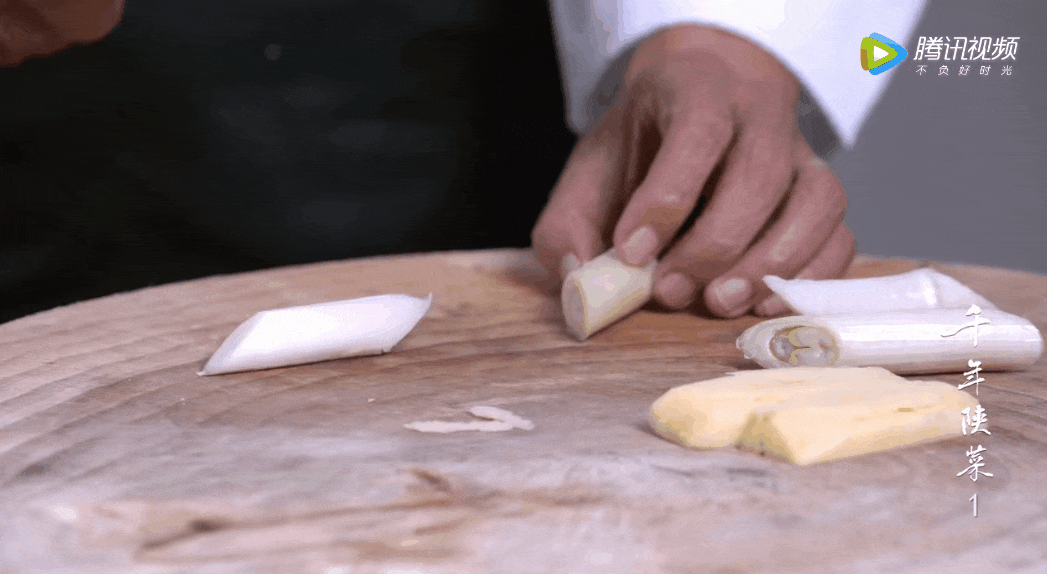 脱胎于陕菜最著名的宴席,唐代"烧尾宴"食单中的"乳酿鱼"。用鸡鸭和猪肘,猪骨等食材,炼制而成的乳白色浓汤,加入鱼块和各种佐料,文火煮透后,鱼汤就像牛奶一样乳白香醇。

It is derived from the most famous feast in Shaanxi Cuisine, "Brewed Fish" in the menu of "Shao Wei Feast" in Tang Dynasty. With chicken, duck, pork elbow, pig bone the main ingredients, also added with fish and various seasonings, the soup will be slowly boiled. Afterwards, the fish soup will be as white and mellow as milk.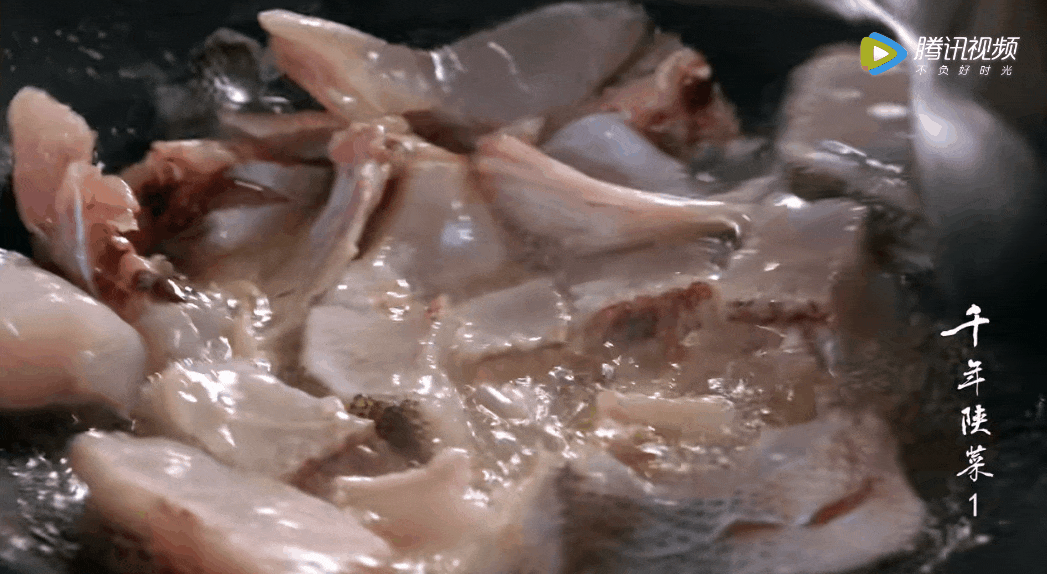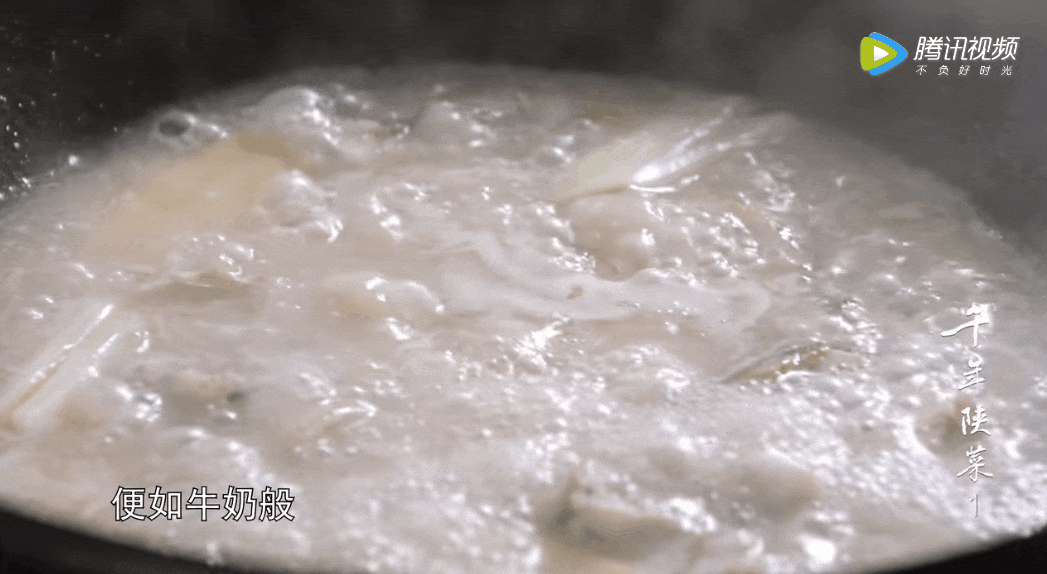 美味不止于此,带给我们的不仅仅是味觉和视觉的享受,更是文化的沉淀和时代革新的变化。

Delicacy is always more than we know. Food brings us not only the fascinating taste and visual enjoyment, but also the profound culture and changes over times.
让我们拭目以待
这个系列继续为大家呈现
Let's wait and see
The series will continue